Shar Wilson Designs. Authentic. Indigenous.
Welcome to my online store where all products are made when you place the order. This means that your order will take up to 6 weeks for delivery as each item has to be printed, cut, sewn, & quality checked at each process. Products are not mass produced and we do not carry inventory.
All orders can be paid via email transfer at this time or via credit cards. We reserve the right to refuse purchases if the purchase fails any part of the system anti-fraud check list.
US Customers, prices are in CDN but there may be extra charges for certain products as they do not ship to the US. For example, Aunty Dress, or reversible clothing. You will be notified if there are extra charges on your order and you can choose to pay the extra fees or cancel the order. I apologize for this inconvenience.
Products are made in Canada, USA, and the PRC.
Read my Stories
Where we've been, where we are going...
Regular price
Sale price
$36.00 USD
Unit price
per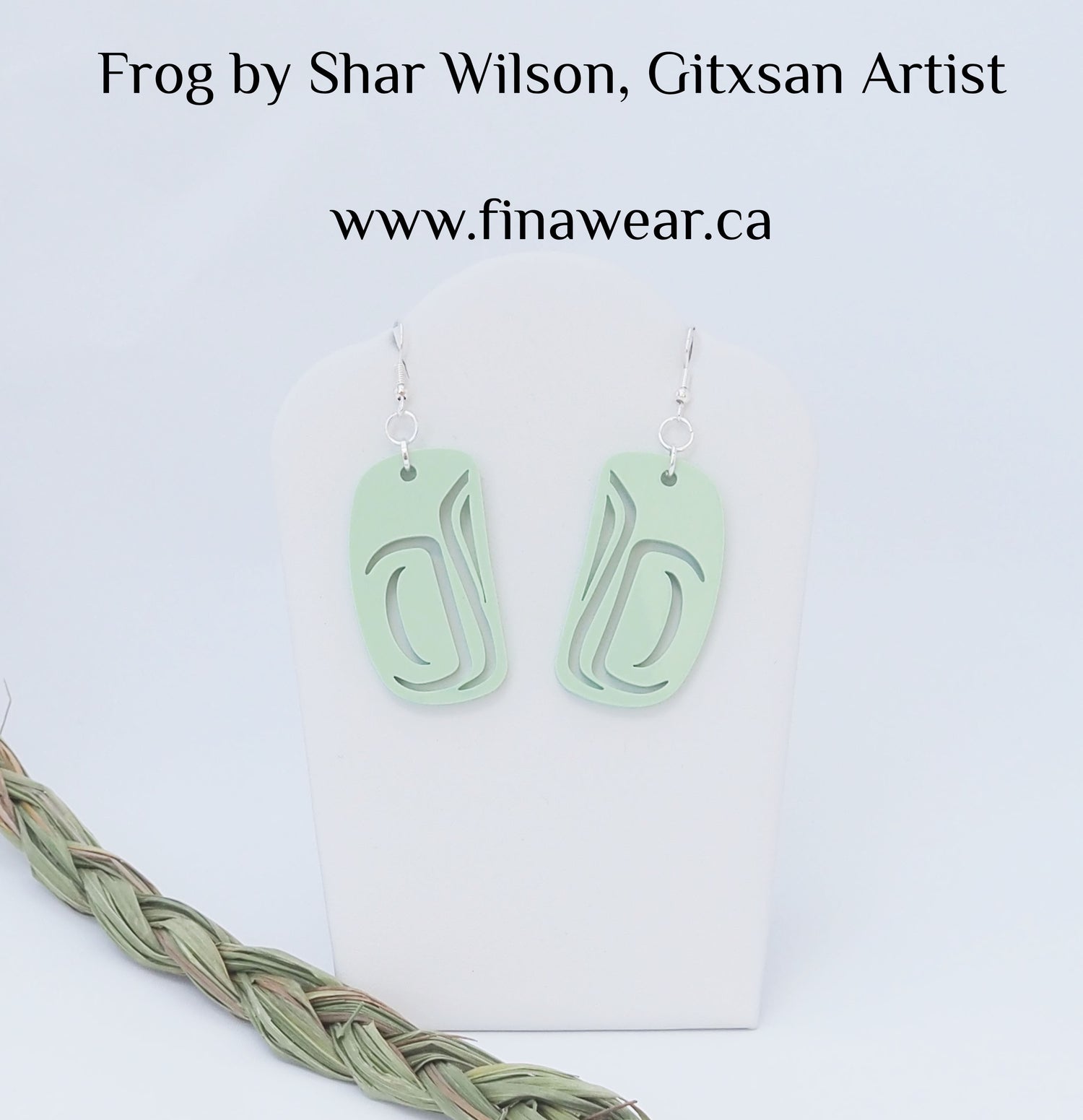 Take a moment with me to consider...
Love is...

Sending your children off to school with all the tools they need to be successful, the best of these is your love and unwavering support for all that they do...

Ancestral Love and Light to All!

Orange

215 will forever be etched in my heart and mind. While we knew it, we knew many didn't believe us. The power of disbelief is what gives perpetrators their power. Believe our stories. Respect us as humans.

Honour Personal Mask

I was honoured to be asked to have 2 of my masks on display at the Royal Ontario Museum in 2021. Honour Hand, being worn by The Honourable Elizabeth Dowdeswell, Lieutenant Governor of Ontario, was one of two. The other was Owl.